PROFILE ASSEMBLIES
IN ALUMINUM

Carryline aluminum profile components are flexible and very popular for constructing base assemblies. These profiles are used in numerous designs such as machine guarding, work stands, trolleys, work tables, benches, and more.

Because of the flexibility of components your assembly can be designed specific for your needs. The customization for designing structural assemblies are endless, especially considering the endless options of components available. Customers all over the world have discovered our profiles are effective in providing structural solutions to fit their needs.
MORE THAN JUST PROFILES

As a customer of Carryline, we offer you the best support to assist your company in making the right profile structure decisions from concept. Our goal is to create long-term relationships focused on your company's profitability and future business growth.

Together we discuss your profile structure needs and expectations of results to develop solutions that will meet your expectations.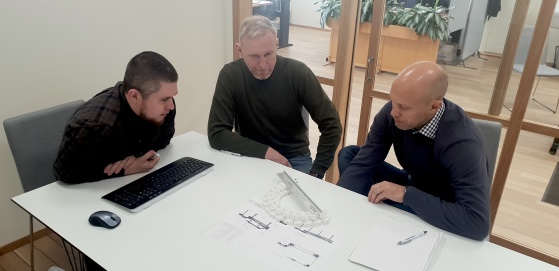 DESIGN IT YOURSELF
If you want to design your own equipment, there are STEP files on profiles and peripherals to download under chapter S100. Click here to get to the STEP library.

If you do not have the opportunity to design yourself, we are happy to assist with layouts in consultation with you. We can then either assemble it for you or send as a kit in the lengths and the number of components you need to put together yourself.
SINCE 1963
Since the development in 1963 of products, manufacturing centers, logistical systems, and distributorship worldwide Carryline has been a leader for conveyor equipment, and automated conveyor solutions worldwide.
EXAMPLES OF INDUSTRY:
PACKAGED FOODS - COSMETIC - TOBACCO BAKERY – AUTOMOTIVE – WINE & SPIRITS
INJECTION MOLDING - OPTICAL - HYGIENE MEDICAL DEVICES - PHARMACEUTICAL
OEM COMPONENTS
BROWSE THROUGH OUR LATEST BROCHURE
Grab the right corner and browse
Carryline AB
Svarvaregatan 7
442 34 Kungälv

Mail address
Box 543
44215 Kungälv