SPIRAL CONVEYORS
ALUMINUM & STAINLESS STEEL
VERTICAL TRANSPORT
FREE YOUR FLOOR SPACE
BUFFERING PRODUCTS

Based on each customer's wishes and requirements specifications, we take responsibility. Carryline designs, builds and delivers complete installations. of spiral conveyors both in aluminum and stainless.
HOW CAN WE HELP YOU? Contact us today at +46 10-130 73 00 or click here ►
FROM CPNCEPT TO COMPLETED SYSTEM
As a customer of Carryline, we offer you the best support to assist your company in making the right material handling decisions from concept. Our goal is to create long-term relationships focused on your company's profitability and future business growth. Together we discuss your material handling needs and expectations of results and develop solutions that will meet your expectations.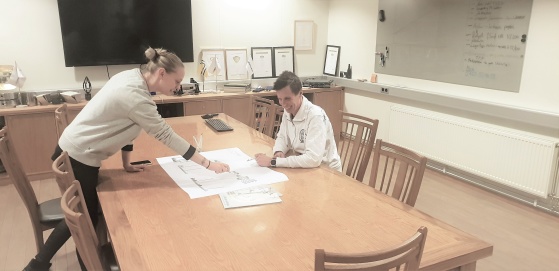 HOW CAN WE HELP YOU? Contact us today at +46 10-130 73 00 or click here ►
BASIC INFORMATION SPIRALS:

- Material: Aluminum/ Stainless steel
- Chain width: 83mm, 140mm, 220mm
- Max weight: 15kg/m
- Min. Radius: R400
- In-feed/ out-feed angle: 0°-360°
- Speed: 5m/min till 50m/min
- Max height: 6000mm
- Operating temperature: -20 – +60°C
SINCE 1963
Since the development in 1963 of products, manufacturing centers, logistical systems, and distributorship worldwide Carryline has been a leader for conveyor equipment, and automated conveyor solutions worldwide.
BUSINESS CARRYLINE WORKS WITH:

PACKAGED FOODS - COSMETIC - TOBACCO BAKERY – AUTOMOTIVE – WINE & SPIRITS
INJECTION MOLDING - OPTICAL - HYGIENE MEDICAL DEVICES - PHARMACEUTICAL
OEM COMPONENTS

Please visit us on LinkedIn, here we also describe some of what happens in the business.
Click on the picture►

Or take a look at Youtube where we have collected some examples of products, systems and installations.
Click on the picture►
BROWSE THROUGH OUR LATEST BROCHURE
Grab the right corner and browse
Carryline AB
Svarvaregatan 7
442 34 Kungälv

Mailing address
Box 543
44215 Kungälv